ButtonWiz 8.0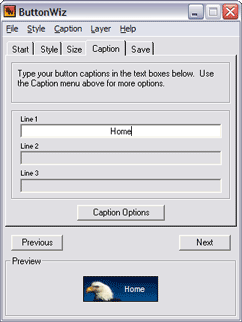 Create stylish buttons for your webpage using an intuitive, wizard-style interface.
Choose from over 200 different button styles. Personalize the buttons with any font, size, or color; you can even add several layers of text. When your button is finished, you can save it to disk or copy it to the Windows clipboard and paste it into any graphics program.
Works in Microsoft Windows 95, 98, ME, NT, 2000, and XP.