Wall Night Organizer
This is a shelf for organizing my phone, wallet, change, knife and Chapstick. It was designed to be made with a scrap piece of 2×4 board and a router table. It could also be 3D printed or cut in cardboard.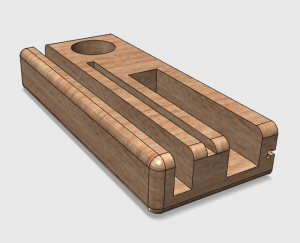 Here's the cardboard version. If you want to make this version grab the Cardboard Slices PDF, print it, and cut the shapes out of cardboard.