Tiny Engine EX01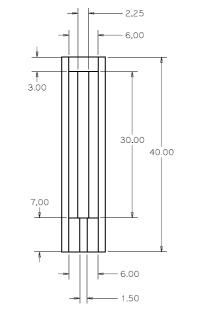 This is my first successful tiny rocket engine. It was designed as part of The Tiny Rocket Project.
The fuel is Cold Mixed KNSU.
A round wooden toothpick is used as the coring tool.
The engine tube is created from 20# copy paper, which is wrapped around a 1/4" wood dowel.
The nozzle is betonite clay (kitty litter) that is packed into the engine tube and then drilled with a 1/16" drill bit.
The core is primed with black powder since the nozzle is too small to fit an igniter inside.
I'm using an igniter made from CAT5 cable, a strand of steel wool, and a paper match.